Ligature Resistant Grab Bar Copy #GB730
Product Description
GB730
Ligature resistant grab bar

Ligature resistance, ADA compliance, infection control, and multi-faceted mounting were at the forefront when designing our patent pending GB730 Ligature Resistant Grab Bar.
Our symmetrical and non-handed design allows for mounting the grab bar in any direction; vertical, horizontal, angled, or 90-degree back to back corner installations are all possible using the same grab bar. This eliminates the need to buy specific and expensive vertical or corner grab bars for multi-purpose installations.

Symmetrical and non-handed
Vertical, horizontal, angled, or ninety-degree back to back corner installations
Eliminates need for costly separate vertical or corner grab bars
| | | |
| --- | --- | --- |
| Angled | Vertical | Horizontal |
infection control
no drain holes or internal gutter systems
Throughout the design process, we optimized our grab bar

to prevent water from trapping in any part of the unit.
Self Draining
@1% or greater slope
The unit will self-drain when mounted horizontally in a negative 1 degree or greater slope.
CLEAN
with one swipe
When mounted level, the GB730 can easily be wiped clean of any water with a single swipe of a cloth. For infection control, there are no drain holes or internal gutter systems in the design.
Radiused Edges
to deter ligature
Because our grab bars meet heavy duty standards for psychiatric and behavioral applications, mounting should be accommodated to solid blocking in the walls in conjunction with pick-free caulk.
Radiused Edges
to deter ligature
The open end was meticulously designed with radiused edges to deter ligature.
TAMPER RESISTANT
FASTENINGS
Four different lengths
choose from 18", 24", 36", and 42"
The GB730 Ligature Resistant Grab Bar comes powder coated white, includes tamper resistant fasteners and is offered in 4 different lengths: 18", 24", 36" and 42". It's a great addition to any patient's bathroom.
Technical Resources
Our Recent

Testimonials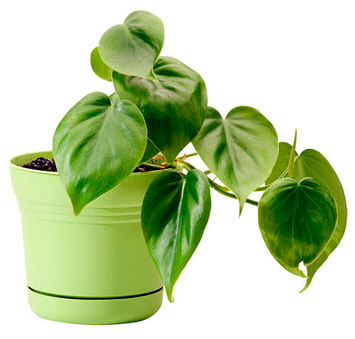 David Bean CHFM, FMP

Regional Corporate Manager of Facilities UHS

Behavioral Safety Products "BSP" is one of the preferred vendors for UHS ligature resistant products. I have worked with David DeLoache and his team over the past 9 years, utilizing many of their products within our facilities. They are continuously evaluating the challenging needs of the behavioral environment and creating new products to meet our hospital needs.

Amber Siegfried, LPC, CBIS

Assistant Director
Tulsa Center for Behavioral Health
Oklahoma Department of Mental Health and Substance Abuse Services

I am pleased to share with you and your team that we have had a highly positive experience with BSP. Your team has been very patient and responsive to our questions, our mistakes and our needs. Many of the products involved very specific details and the team at BSP went above and beyond to explain each specification and double check my work. We greatly appreciate all you have done for us and I'm sure will continue to do!

Jason Terranova

OPTIMUS ARCHITECTURE

I greatly appreciate the assistance the team at BSP has provided us throughout the course of design and into construction. You have been very patient with what may have seemed like never-ending questions. I find it invaluable to have vendors, such as BSP, who are patient, thorough, and take the time to understand our project needs. Vendors like you keep owners and architects happy and ultimately help make the project a success.

Chief Executive Officer

Banner Health

The team at Behavioral Safety Products has been a terrific partner in our efforts to update our older behavioral health inpatient units. Many of the units have dated spaces that have odd fixtures and required retrofitting to be installed. They have helped us on multiple projects and even worked with their distributor to speed up delivery time in order for us to meet internal deadlines. BSP has been a pleasure to work with and a great resource for our facilities team.