---
Company Mission Purpose Statement
Behavioral Safety has an unwavering commitment to the safety and humanity of patients' lives. Our passion is to save patient's lives while improving the quality of their environment. We do this by working daily with facilities and their designers to provide the highest levels of experience and knowledge as new safety issues arise. With a foundation of over forty-five years of field experience, we specialize in the design of exclusive ligature resistant building products that are at the forefront of the behavioral industry to aid in suicide prevention. It is our goal to furnish our customers with quality products and excellent service.
---
Company Background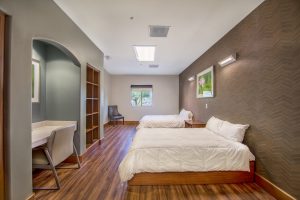 In 1982, Lee deLoache began his career with McDevitt & Street as a Mechanical Engineer and project manager constructing psychiatric hospitals. In 1984, Lee took on the role of Senior Executive Director of Design and Construction with CBHS, which was at the time, the largest behavioral/psychiatric healthcare system in the nation. During his tenure at CBHS, Lee developed over seventy-five behavioral hospitals as well as monitor incident reports at these facilities. With his strong background in design, construction, and facility management, Lee has provided private consultation services to behavioral health facilities nationwide since 1999. With his extensive experience, Lee found a need to provide a single source for proven safety products. So in 2008, Lee and his son, David deLoache, who was an Environmental Engineer at the time, founded Behavioral Safety Products. Behavioral Safety offers a full line of state of the art, ligature resistant products that are technically sound and aesthetically pleasing while remaining cost-effective. With these products and our extensive industry knowledge, Behavioral Safety endeavors to meet and exceed our customer's behavioral healthcare safety needs.
Our Recent

Testimonials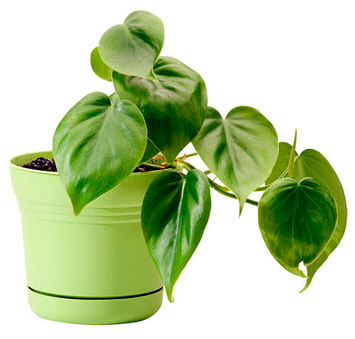 David Bean CHFM, FMP

Assistant Director Corporate Facilities, Behavioral Hospital Division

Behavioral Safety Products "BSP" is one of the preferred vendors for UHS ligature resistant products. I have worked with David DeLoache and his team over the past 13 years, utilizing many of their products within our facilities. They are continuously evaluating the challenging needs of the behavioral environment and creating new products to meet our hospital needs.

Amber Siegfried, LPC, CBIS

Assistant Director
Tulsa Center for Behavioral Health
Oklahoma Department of Mental Health and Substance Abuse Services

I am pleased to share with you and your team that we have had a highly positive experience with BSP. Your team has been very patient and responsive to our questions, our mistakes and our needs. Many of the products involved very specific details and the team at BSP went above and beyond to explain each specification and double check my work. We greatly appreciate all you have done for us and I'm sure will continue to do!

Jason Terranova

OPTIMUS ARCHITECTURE

I greatly appreciate the assistance the team at BSP has provided us throughout the course of design and into construction. You have been very patient with what may have seemed like never-ending questions. I find it invaluable to have vendors, such as BSP, who are patient, thorough, and take the time to understand our project needs. Vendors like you keep owners and architects happy and ultimately help make the project a success.

Chief Executive Officer

Banner Health

The team at Behavioral Safety Products has been a terrific partner in our efforts to update our older behavioral health inpatient units. Many of the units have dated spaces that have odd fixtures and required retrofitting to be installed. They have helped us on multiple projects and even worked with their distributor to speed up delivery time in order for us to meet internal deadlines. BSP has been a pleasure to work with and a great resource for our facilities team.