What is a ligature point?
A ligature point is an item or feature in an environment that can be used in combination to create a strangulation tool in order to cut off blood supply to one's brain, particularly for the purpose of suicide. Ligature points pose a threat to patients, especially in behavioral healthcare settings.
What is anti-ligature?
The term anti-ligature is a misnomer within the healthcare community as nothing can be fully ligature-free. However, "ligature resistance" signifies that an item or fixture has been specifically designed with patient safety & well-being in mind. More definitively, designed without points where a cord, rope, bedsheet, shoelace, or other fabric/material can be looped, tied, or wedged to create a substantial point of attachment/tension that may result in self-harm or the loss of life of a patient. The primary function of any ligature-resistant item or fixture is to prevent patients from using the said item as a means to inflict harm on themselves or others.
What are ligature resistant products?
Ligature resistant products have components that reduce ligature points, helping prevent suicide by strangulation or asphyxiation. A ligature resistant product lessens the ability of attachment for the purpose of suicide or strangulation in behavioral healthcare facilities.
Is suicide an issue for behavioral healthcare patients?
Yes, suicide remains an issue in healthcare settings for patients. 70% of suicides occur through using a ligature point in the patient's bathroom, bedroom or closet (The Joint Commission).
How can ligature resistant safety products aid in suicide prevention?
Ligature resistant building products aid in suicide prevention by limiting the ligature points in a behavioral hospital, specifically the patient bedroom and bathroom. This allows facility staff the assurance that patients are safe in their designated area in the healthcare facility.
Where can ligature resistant safety products be installed?
Ligature resistant safety products can be installed in any facility where a patient might be struggling with mental health issues, and be a danger to themselves or others. These ligature resistant products can be installed in patient bathrooms, closets, bedrooms, and common areas where patients live. Behavioral healthcare facilities have an increased responsibility to make sure an environment is safe from any ligature points for suicide attempts.
Why choose Behavioral Safety Products' suicide and ligature resistant products?
Behavioral Safety Products offers ligature resistant products for every room that a patient will be in throughout the day. Some of BSP's products include ligature resistant shower heads, shower controls, sinks, faucets, toilets, grab bars, paper towel dispensers, soap dispensers, mirrors, TV enclosures, HVAC enclosures, window shades, door hardware, furniture and more. ​BSP seeks to serve as a single source of suicide prevention safety products for the behavioral-psychiatric industry, assisting facilities in providing the highest degree of safety, functionality, and aesthetically pleasing environments for patients.
What sets Behavioral Safety Products apart in the behavioral healthcare industry?
With its 45+ years of experience in the behavioral healthcare industry, Behavioral Safety Products has an unwavering commitment to never compromise when it comes to the safety or humanity of patients' lives. Our passion is to save patients' lives, while improving the quality of their environment. With its field experience, BSP is at the forefront of the behavioral industry, specializing in designing exclusive ligature-resistant building products. We work with facilities, architects, and engineers to be front-runners in problem-solving as new safety issues arise. BSP also provides rapid access to critical products as facilities face steady increases in patient acuity and greater difficulty in patient monitoring. BSP equips customers with an integration of engineering input, product support, and knowledge from extensive field experience that will assist any facility.
Our Recent

Testimonials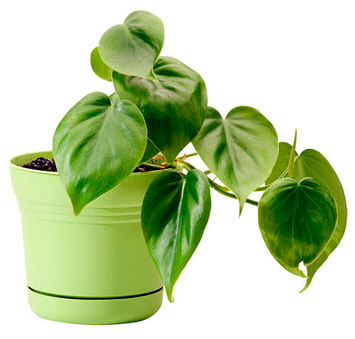 David Bean CHFM, FMP

Regional Corporate Manager of Facilities UHS

Behavioral Safety Products "BSP" is one of the preferred vendors for UHS ligature resistant products. I have worked with David DeLoache and his team over the past 9 years, utilizing many of their products within our facilities. They are continuously evaluating the challenging needs of the behavioral environment and creating new products to meet our hospital needs.

Amber Siegfried, LPC, CBIS

Assistant Director
Tulsa Center for Behavioral Health
Oklahoma Department of Mental Health and Substance Abuse Services

I am pleased to share with you and your team that we have had a highly positive experience with BSP. Your team has been very patient and responsive to our questions, our mistakes and our needs. Many of the products involved very specific details and the team at BSP went above and beyond to explain each specification and double check my work. We greatly appreciate all you have done for us and I'm sure will continue to do!

Jason Terranova

OPTIMUS ARCHITECTURE

I greatly appreciate the assistance the team at BSP has provided us throughout the course of design and into construction. You have been very patient with what may have seemed like never-ending questions. I find it invaluable to have vendors, such as BSP, who are patient, thorough, and take the time to understand our project needs. Vendors like you keep owners and architects happy and ultimately help make the project a success.

Chief Executive Officer

Banner Health

The team at Behavioral Safety Products has been a terrific partner in our efforts to update our older behavioral health inpatient units. Many of the units have dated spaces that have odd fixtures and required retrofitting to be installed. They have helped us on multiple projects and even worked with their distributor to speed up delivery time in order for us to meet internal deadlines. BSP has been a pleasure to work with and a great resource for our facilities team.
LATEST NEWS
Why Should Healthcare Facilities Use Suicide Prevention Products? Creating a Safe Patient...
Read More
How To Recognize Signs of Mental Health Issues Tips on Spotting the Common Signs and How ...
Read More
Behavioral Safety Products now offers a new Ligature Resistant Toilet Paper Dispenser, the...
Read More
 Behavioral Safety Products offers the newest edition to their Behavioral Safety product ...
Read More