Ligature Resistant Art Frame #AF550
Product Description
PATENT PENDING

BSP took years of knowledge and over a year of development and testing to produce THE ORIGINAL LIGATURE RESISTANT PICTURE FRAME in our industry. The patent pending frame is designed to be abuse and ligature resistant. The profile of the frame is exceptionally distinctive, which accommodates both safety and style. The elegant appearance of our frame creates a "comfortable" feel for patients, making it anything but institutional. The print that you choose from our extensive online library (below) is matted just like a normal picture frame, but is then safeguarded by a 1/8″ polycarbonate facade to ensure that the print cannot be damaged. If you have art of your own that you would like placed in our frames, in most cases that can be accommodated. The frame comes prepped with recessed mounting holes for concealed fasteners (included) that are spaced at strategic locations to prevent tampering and a tight seal to the wall. Also included are tamper-proof pegs or dowel buttons for the mounting holes to conceal the fasteners themselves. The frame is available in three sizes and three colors, as well as over sixty prints of artwork to choose from. The complete frame package comes ready to place on the wall and is a strong addition to our product line.
Available Sizes
Image Size of 16″x20″ with Frame Size of 27″x31″
Image Size of 20″x28″ with Frame Size of 31″x39″
Image Size of 24″x34″ with Frame Size of 35″x45″
Installation
Most walls have studs at varying centers as well as varying types. Therefore, we designed our Ligature Resistant Art Frame to use self-drilling drywall anchors. Because most behavioral facilities use fiber strengthened 5/8″ gypsum board, we recommend using the metal-type screw-in wall anchors. Install as follows:
Set the frame in its location. Punch two small holes in the gypsum board through two of the predrilled holes in the frame, preferably at diagonal corners of the frame.
Install two of the wall anchors in the holes made in the gypsum board. Attach the frame to the wall with two screws, but do not tighten firmly. Mark the wall through the balance of the holes.
Take down the frame and install the balance of the wall fasteners. Reinstall the frame with all the fasteners screwed tight. Check the entire perimeter of the frame – especially the top to be sure it is tight to the wall.
Caulk the edge of the frame with a caulk that finishes semi-hard, being sure it is tooled tightly to the wall. It is important that there are no gaps between the top of the frame and the wall, particularly the corners, in order to maintain ligature resistance. Paint the caulk, if desired, to match the wall.
Enjoy your ligature resistant artwork for years to come.
Technical Resources
Our Recent

Testimonials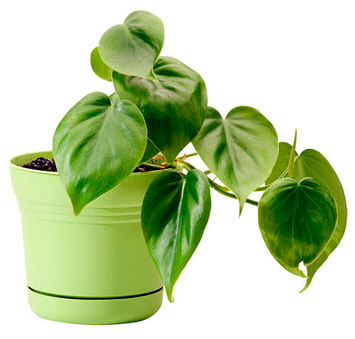 David Bean CHFM, FMP

Regional Corporate Manager of Facilities UHS

Behavioral Safety Products "BSP" is one of the preferred vendors for UHS ligature resistant products. I have worked with David DeLoache and his team over the past 9 years, utilizing many of their products within our facilities. They are continuously evaluating the challenging needs of the behavioral environment and creating new products to meet our hospital needs.

Amber Siegfried, LPC, CBIS

Assistant Director
Tulsa Center for Behavioral Health
Oklahoma Department of Mental Health and Substance Abuse Services

I am pleased to share with you and your team that we have had a highly positive experience with BSP. Your team has been very patient and responsive to our questions, our mistakes and our needs. Many of the products involved very specific details and the team at BSP went above and beyond to explain each specification and double check my work. We greatly appreciate all you have done for us and I'm sure will continue to do!

Jason Terranova

OPTIMUS ARCHITECTURE

I greatly appreciate the assistance the team at BSP has provided us throughout the course of design and into construction. You have been very patient with what may have seemed like never-ending questions. I find it invaluable to have vendors, such as BSP, who are patient, thorough, and take the time to understand our project needs. Vendors like you keep owners and architects happy and ultimately help make the project a success.

Chief Executive Officer

Banner Health

The team at Behavioral Safety Products has been a terrific partner in our efforts to update our older behavioral health inpatient units. Many of the units have dated spaces that have odd fixtures and required retrofitting to be installed. They have helped us on multiple projects and even worked with their distributor to speed up delivery time in order for us to meet internal deadlines. BSP has been a pleasure to work with and a great resource for our facilities team.