Ligature Resistant Exhaust/Supply Grille #EG450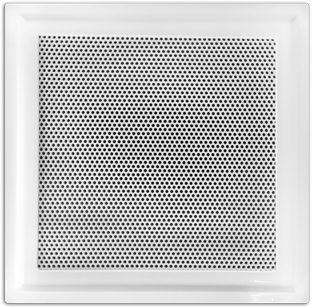 Product Description
View additional product videos here
Generally, bathroom exhaust grilles and/or supply grilles in psychiatric/behavioral facilities represent ligature or "tie off" points, enabling a patient to attempt suicide. The Ligature Resistant Retrofit Exhaust/Supply Grille is designed to replace existing grilles that are not ligature resistant. This grille features a 3/64" thick perforated face with 1/8" holes on staggered centers. The unit itself is only 3/8"deep to prevent unsightly protrusions or drops from the ceiling and all corners and edges are radiused for further safety. The 3/8"depth also allows air to flow between the existing ceiling and grille, therefore creating the free air with smaller openings to flow in excess of the standard 4–6inch exhaust grille. The unit has more than 40% free air. The fact that it is surface mounted with no interior flanges makes it an easy installation over the existing opening without alteration (favored by plant operations personnel). Comes standard in matte white powder coat finish.
To see how we can implement this product in your facility, contact our sales team today!
Specifications
11 gauge aluminum
12″x12″ standard outside dimensions
No mounting hardware included
More than 40% free air
Matte white powder coat exterior
Custom sizes available
Our Recent

Testimonials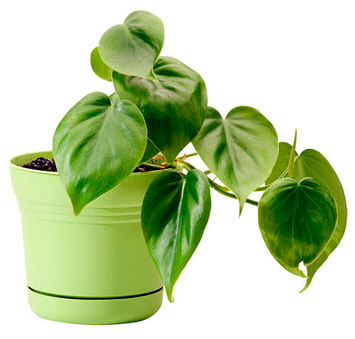 David Bean CHFM, FMP

Assistant Director Corporate Facilities, Behavioral Hospital Division

Behavioral Safety Products "BSP" is one of the preferred vendors for UHS ligature resistant products. I have worked with David DeLoache and his team over the past 13 years, utilizing many of their products within our facilities. They are continuously evaluating the challenging needs of the behavioral environment and creating new products to meet our hospital needs.

Amber Siegfried, LPC, CBIS

Assistant Director
Tulsa Center for Behavioral Health
Oklahoma Department of Mental Health and Substance Abuse Services

I am pleased to share with you and your team that we have had a highly positive experience with BSP. Your team has been very patient and responsive to our questions, our mistakes and our needs. Many of the products involved very specific details and the team at BSP went above and beyond to explain each specification and double check my work. We greatly appreciate all you have done for us and I'm sure will continue to do!

Jason Terranova

OPTIMUS ARCHITECTURE

I greatly appreciate the assistance the team at BSP has provided us throughout the course of design and into construction. You have been very patient with what may have seemed like never-ending questions. I find it invaluable to have vendors, such as BSP, who are patient, thorough, and take the time to understand our project needs. Vendors like you keep owners and architects happy and ultimately help make the project a success.

Chief Executive Officer

Banner Health

The team at Behavioral Safety Products has been a terrific partner in our efforts to update our older behavioral health inpatient units. Many of the units have dated spaces that have odd fixtures and required retrofitting to be installed. They have helped us on multiple projects and even worked with their distributor to speed up delivery time in order for us to meet internal deadlines. BSP has been a pleasure to work with and a great resource for our facilities team.