Ligature Resistant Framed Mirror FM770 (24″x36″) #FM770
FM770
Ligature Resistant Framed
Stainless Steel Mirror

Our FM770 ligature resistant mirror is designed uniquely for ADA compliance in a size, which is more conducive to a full image, 24 inches by 36 inches.



Patients
FEEL MORE AT HOME
This mirror will help your patients feel more like they are at home. Most mirrors of this type are much smaller, making them appear more institutional.

24" X 36"

AVAILABLE IN 18″x24″

LARGER VIEWING AREA
MORE CONDUCTIVE TO A FULL IMAGE

COMPARABLE
TO A BATHROOM MIRROR
The beveled edge of the frame and rounded corners deter ligature, while maintaining a sleek aesthetic appearance.

BEVELED EDGES
ROUNDED CORNERS
The mirror is stainless steel polished to an architectural number eight finish, which is zero percent blurred enabling a mirror-like finish, comparable to a standard bathroom mirror.

STAINLESS STEEL
ARCHITECTURAL NO. 8 FINISH

ZERO PERCENT BLURRED
for mirror-like FINISH

REINFORCED SANDWICH BACKING
TO PREVENT DISTORTION
ligature resistance
radiuses edges to deter ligature
The frame is also stainless steel, comes powder coated matte white, and the unit is front mounted.

SEALED WITH
PICK-FREE CAULK

VANDAL RESISTANT
screws included
Product Description
View additional product videos here
Our FM770 ligature-resistant framed mirror is designed to help meet ADA requirements. Sized at 24″x36″, the FM770 provides a look and feel that is less institutional than most mirrors of this size. The beveled frame edge of the FM770 and rounded corners deter ligature while maintaining a sleek aesthetic appearance. To prevent mirror distortion, we added a reinforced backing to ensure that the mirror's surface remained free of any warping. The mirror itself is polished stainless steel to an #8 finish. This finish level achieves a zero percent blur comparable to a standard bathroom mirror found in residential construction. The frame is also stainless steel and comes powder-coated matte white. The FM770 is front-mounted and should be secured to a wall with vandal-resistant screws (included). When installed, the FM770 should be secured to blocking within the wall and the perimeter sealed with pick-free caulk.
To see how we can implement this product in your facility, contact our sales team today!
SPECIFICATIONS
24″x36″ size
Stainless steel frame with matte white powder coat
Polished stainless steel mirror face
Reinforced backing to prevent mirror distortion
Unit secured with tamper-resistant stainless steel screws (included)
Technical Resources
Our Recent

Testimonials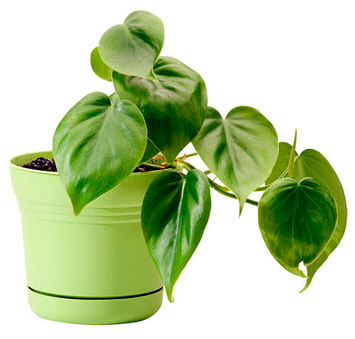 David Bean CHFM, FMP

Assistant Director Corporate Facilities, Behavioral Hospital Division

Behavioral Safety Products "BSP" is one of the preferred vendors for UHS ligature resistant products. I have worked with David DeLoache and his team over the past 13 years, utilizing many of their products within our facilities. They are continuously evaluating the challenging needs of the behavioral environment and creating new products to meet our hospital needs.

Amber Siegfried, LPC, CBIS

Assistant Director
Tulsa Center for Behavioral Health
Oklahoma Department of Mental Health and Substance Abuse Services

I am pleased to share with you and your team that we have had a highly positive experience with BSP. Your team has been very patient and responsive to our questions, our mistakes and our needs. Many of the products involved very specific details and the team at BSP went above and beyond to explain each specification and double check my work. We greatly appreciate all you have done for us and I'm sure will continue to do!

Jason Terranova

OPTIMUS ARCHITECTURE

I greatly appreciate the assistance the team at BSP has provided us throughout the course of design and into construction. You have been very patient with what may have seemed like never-ending questions. I find it invaluable to have vendors, such as BSP, who are patient, thorough, and take the time to understand our project needs. Vendors like you keep owners and architects happy and ultimately help make the project a success.

Chief Executive Officer

Banner Health

The team at Behavioral Safety Products has been a terrific partner in our efforts to update our older behavioral health inpatient units. Many of the units have dated spaces that have odd fixtures and required retrofitting to be installed. They have helped us on multiple projects and even worked with their distributor to speed up delivery time in order for us to meet internal deadlines. BSP has been a pleasure to work with and a great resource for our facilities team.