Ligature Resistant Protective TV Enclosure #TE540
TE540
Ligature Resistant Protective TV Enclosure

Our ligature resistant Protective TV Enclosure prevents access and damage to your facility's TVs, while providing a sleek appearance and complete function.



Ligature Resistant
DESIGNED TO DETER LIGATURE
The TE540 is constructed from industrial-strength, black anodized aluminum extrusion, ABS, and Polycarbonate. The sloped top averts ligature/looping over the entire unit. The 1/4' inch thick optical grade Polycarbonate face prevents harm to the TV screen while maintaining clear, optimal viewing.

The radiused edges and corners are a crucial safety feature but also lend to the overall elegant design.
a PERFECT FIT
Fabricated To Your

Custom Dimensions
Our TV Enclosure is available in TV screen sizes from 15 to 98 inches, and are all custom fabricated to meet your specific dimensional needs. This accounts for the TV mount and potential tilt of the TV. These enclosures are designed to be mounted around a previously mounted TV, so no part of the enclosure touches your TV.
Keep Your TV Cool with Our 2 Cooling Fans
| | |
| --- | --- |
| Our enclosures include two cooling fans. If your TV has a spare USB port, it will power the fans and turn them off and on with the TV, otherwise a USB power supply has been included. | |
3 Different Types of Ports Available (Optional)
Now offering 3 different types of

ports, including:
This feature allows you to plug
external components directly
into the side of the enclosure,
in lieu of adding an access door. These through ports are flush mounted and are female on both sides. This provides access directly through the enclosure to the native
ports on the TV itself.

The TE540 is approved in the FGI Design Guide for the Built Environment of Behavioral Health Facilities.
TE540
Ligature Resistant

Protective TV Enclosure
Clear and black silicone is provided for sealing along with Brillianize cleaning kit.
Product Description
The TE540 Ligature-Resistant TV Enclosure is a specially designed enclosure for televisions in behavioral healthcare environments and installed over wall-mounted televisions.
Every TE540 is custom-made and can be modified to meet a facilities' needs. Available in sizes from 15 to 98 inch TV screens (as well as custom sizes), the TE540 can be modified to meet most facility requirements. The enclosure is manufactured from a strong, black anodized aluminum extrusion, ABS, and Polycarbonate. Its rounded corners and edges provide for a pleasant appearance, as well as a crucial safety feature.
The customization of the TE540 allows for the optional addition of three different ports (HDMI, USB, and 3.5mm stereo port) that can be flush mounted into the perimeter panels. These ports are female on both sides of the enclosure and are simply through ports. This means that customers will need to supply the cables to interface from the TV to the ports (see photo below). This feature allows you to plug external components directly into the side of the enclosure. Another optional feature is the side access door in the perimeter panels. This panel is lockable and allows healthcare staff to reach directly through the enclosure to get to the native ports on the TV itself.
All TE540 enclosures include two cooling fans, but more can be added for larger enclosures if need be. Most TVs have spare USB ports that can power these cooling fans. If your TV has an extra USB port, it should power the fans and turn them off and on with the TV; otherwise, a USB power supply can be included.
When you contact us to begin your order, we will need several bits of information.
The distance from the wall to the front of the TV (including any additional length if the TV is tilted)
The TV and Bracket make & model
The dimensions of the TV
If you would like any other features (i.e., access panel, ports, or fans)
Units are made a little bigger than the TV height and width based on the size of the TV.
To see how we can implement this product in your facility, contact our sales team today!
Technical Resources
Our Recent

Testimonials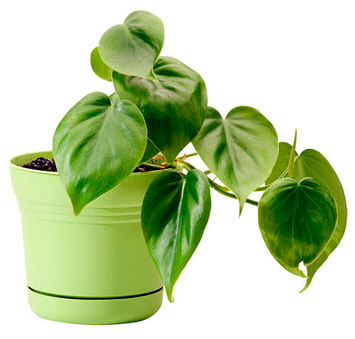 David Bean CHFM, FMP

Assistant Director Corporate Facilities, Behavioral Hospital Division

Behavioral Safety Products "BSP" is one of the preferred vendors for UHS ligature resistant products. I have worked with David DeLoache and his team over the past 13 years, utilizing many of their products within our facilities. They are continuously evaluating the challenging needs of the behavioral environment and creating new products to meet our hospital needs.

Amber Siegfried, LPC, CBIS

Assistant Director
Tulsa Center for Behavioral Health
Oklahoma Department of Mental Health and Substance Abuse Services

I am pleased to share with you and your team that we have had a highly positive experience with BSP. Your team has been very patient and responsive to our questions, our mistakes and our needs. Many of the products involved very specific details and the team at BSP went above and beyond to explain each specification and double check my work. We greatly appreciate all you have done for us and I'm sure will continue to do!

Jason Terranova

OPTIMUS ARCHITECTURE

I greatly appreciate the assistance the team at BSP has provided us throughout the course of design and into construction. You have been very patient with what may have seemed like never-ending questions. I find it invaluable to have vendors, such as BSP, who are patient, thorough, and take the time to understand our project needs. Vendors like you keep owners and architects happy and ultimately help make the project a success.

Chief Executive Officer

Banner Health

The team at Behavioral Safety Products has been a terrific partner in our efforts to update our older behavioral health inpatient units. Many of the units have dated spaces that have odd fixtures and required retrofitting to be installed. They have helped us on multiple projects and even worked with their distributor to speed up delivery time in order for us to meet internal deadlines. BSP has been a pleasure to work with and a great resource for our facilities team.