Ligature Resistant Shower Valve, Handle, & Escutcheon Plate #SV230
Product Description
View additional product videos here
BSP has designed and developed this suicide resistant shower valve, handle & escutcheon plate expressly to prevent injury by ligature. This can be readily seen by the integral handle and escutcheon plate. One of its many unique design components includes an X-pattern handle that incorporates recesses deep enough to turn without using pinch and grasp. The built in anti-friction ring also enhances ease of turn between the handle and escutcheon plate. These features insure both ligature resistance and ADA compliance are maintained. This unit features a brass valve body, zinc handle and escutcheon Plate, with a polished chrome finish. The valve rough-in adjustments are 3" to 3-1/2" from the finished wall to the centerline of the hot & cold inlets of the valve body.
ADA Compliant, easy grip, ligature resistant handle.
ASSE 1016 & UPC approved shower valve.
Anti-friction ring maintains tight fit with smooth handle operation.
Redundant sealing to prevent moisture migration.
Escutcheon plate & handle with variable rough-in.
Valve body with integral stops.
Anti-scald mechanism.
Adjustable temperature limit stop.
Brass Valve body, Zinc Handle and Escutcheon Plate, with polished chrome finish.
Piston type pressure balancing/ceramic, regulating cartridge assembly with built-in check valves.
Can be installed back to back.
Roughing-in template included.
Four port valve with ½" female copper sweat inlets and shower outlet. ½" NPT female tub outlet.
Maximum operating water pressure: 80 PSI static.
Minimum operating water pressure: 20 PSI flowing.
Maximum operating water temp: 140° F.
Minimum operating water temp: 40° F .
Certifications:
Meets ASME A112.18.1-2012/CSA B125.1-12 & ASSE 1016-2011 standards.
ADA Compliant.
Technical Resources
Our Recent

Testimonials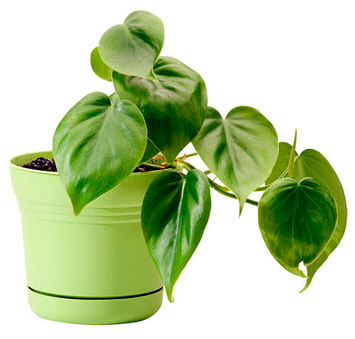 David Bean CHFM, FMP

Regional Corporate Manager of Facilities UHS

Behavioral Safety Products "BSP" is one of the preferred vendors for UHS ligature resistant products. I have worked with David DeLoache and his team over the past 9 years, utilizing many of their products within our facilities. They are continuously evaluating the challenging needs of the behavioral environment and creating new products to meet our hospital needs.

Amber Siegfried, LPC, CBIS

Assistant Director
Tulsa Center for Behavioral Health
Oklahoma Department of Mental Health and Substance Abuse Services

I am pleased to share with you and your team that we have had a highly positive experience with BSP. Your team has been very patient and responsive to our questions, our mistakes and our needs. Many of the products involved very specific details and the team at BSP went above and beyond to explain each specification and double check my work. We greatly appreciate all you have done for us and I'm sure will continue to do!

Jason Terranova

OPTIMUS ARCHITECTURE

I greatly appreciate the assistance the team at BSP has provided us throughout the course of design and into construction. You have been very patient with what may have seemed like never-ending questions. I find it invaluable to have vendors, such as BSP, who are patient, thorough, and take the time to understand our project needs. Vendors like you keep owners and architects happy and ultimately help make the project a success.

Chief Executive Officer

Banner Health

The team at Behavioral Safety Products has been a terrific partner in our efforts to update our older behavioral health inpatient units. Many of the units have dated spaces that have odd fixtures and required retrofitting to be installed. They have helped us on multiple projects and even worked with their distributor to speed up delivery time in order for us to meet internal deadlines. BSP has been a pleasure to work with and a great resource for our facilities team.