Behavioral Safety Exhibits at Healthcare Industry Conferences
BSP Attends the NABH Annual Meeting and Healthcare Design Conference & Expo
With in-person conferences starting to be back in full swing, Behavioral Safety was thrilled to be able to connect with industry leaders in both behavioral healthcare and healthcare design.
NABH Annual Meeting 2021
The National Association for Behavioral Healthcare (NABH) is a wonderful organization that advocates for behavioral healthcare and represents providers who are dedicated to helping those with mental or substance abuse disorders. The providers they represent include those who are committed to the care, treatment, and suicide prevention of those patients. Feel free to read more about their mission here.
NABH hosts an annual meeting for organizations like Behavioral Safety to exhibit their products or services, allow speakers to present on their mission, and network with other industry professionals to discuss how we can provide better care for patients in behavioral healthcare. This year, the 2021 NABH Annual Meeting was held in Washington, D.C. at the Mandarin Oriental from October 6th to October 8th. Behavioral Safety was able to set up a comprehensive booth, showing our products simulated in a patient bathroom.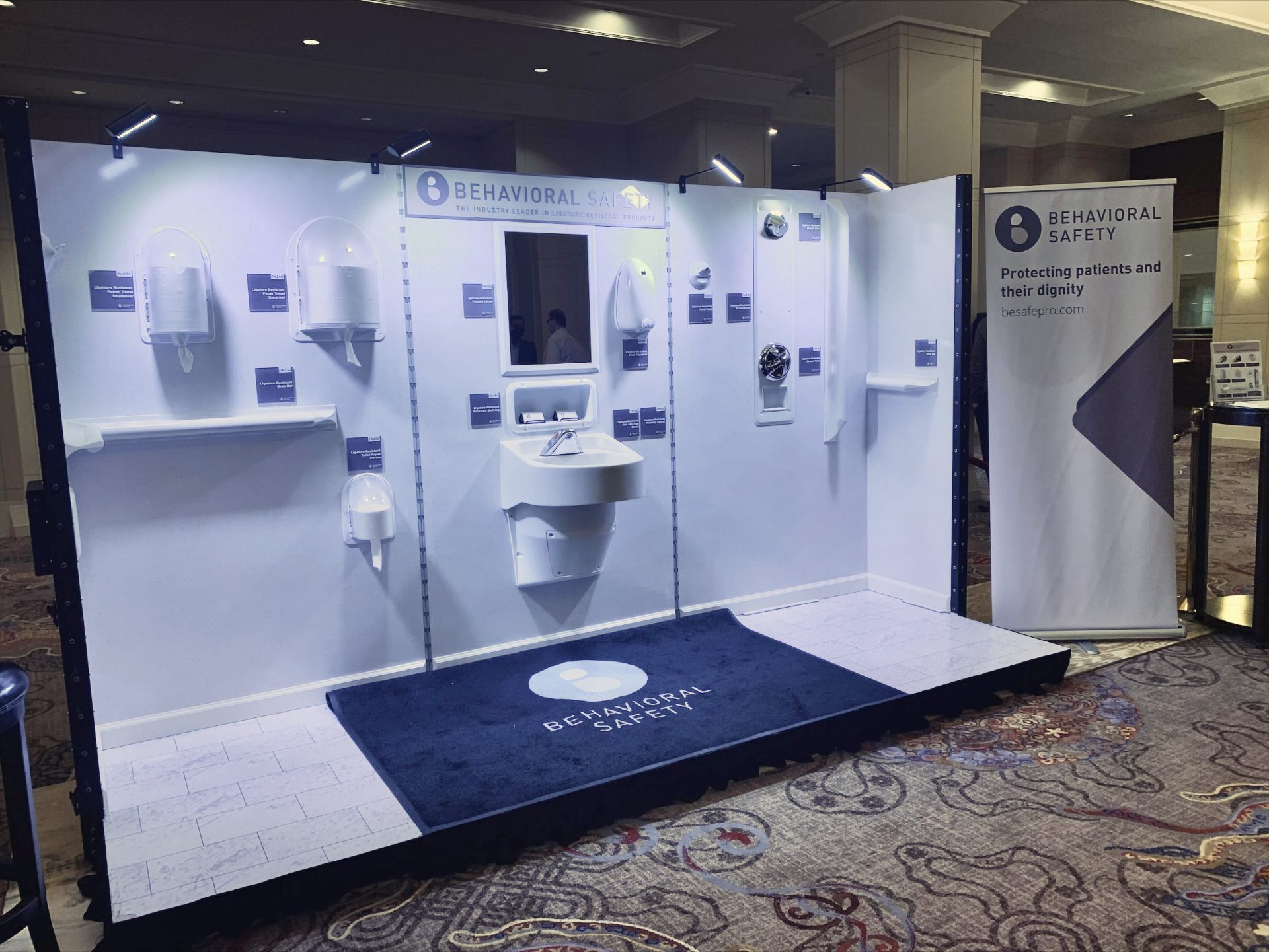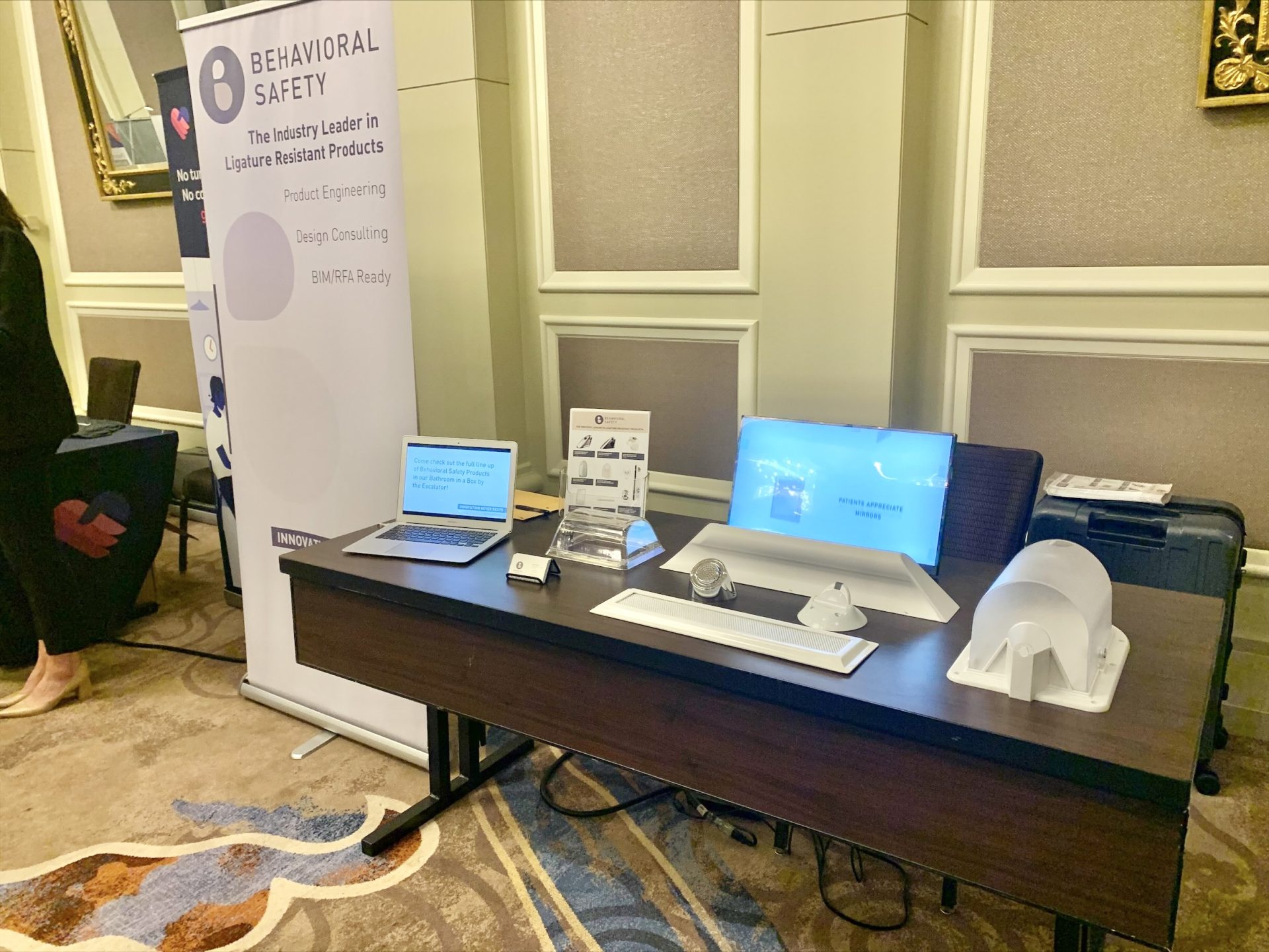 Our ligature resistant products that promote suicide prevention design are engineered to give patients a safe, welcoming, aesthetic, and positive healing environment. We loved seeing some fellow behavioral healthcare industry leaders and professionals, and we showcased how our products can make a difference across the nation.
Healthcare Design Conference & Expo 2021 (#HCDcon)
Healthcare Design Magazine is a publication dedicated to covering all things architecture, design, and the experience of healthcare environments. They host a myriad of industry conferences, and their most recognized industry event is the HCD Conference & Expo. With an average of over 4,000 industry professionals attending, it is a networking, educational, and exhibiting event that allows attendees to connect with engineers, architects, nurses, interior designers, researchers, and so much more.
The 2021 Healthcare Design Conference & Expo was held at the Huntington Convention Center in Cleveland, Ohio from October 23rd to 26th. Behavioral Safety was honored to co-exhibit at Booth 2085 with ALPA Construction; they are a trusted, valuable partner of BSP. ALPA Construction is a firm renowned as an industry leader in the healthcare markets, and we have partnered with them to outfit behavioral healthcare facilities across the United States.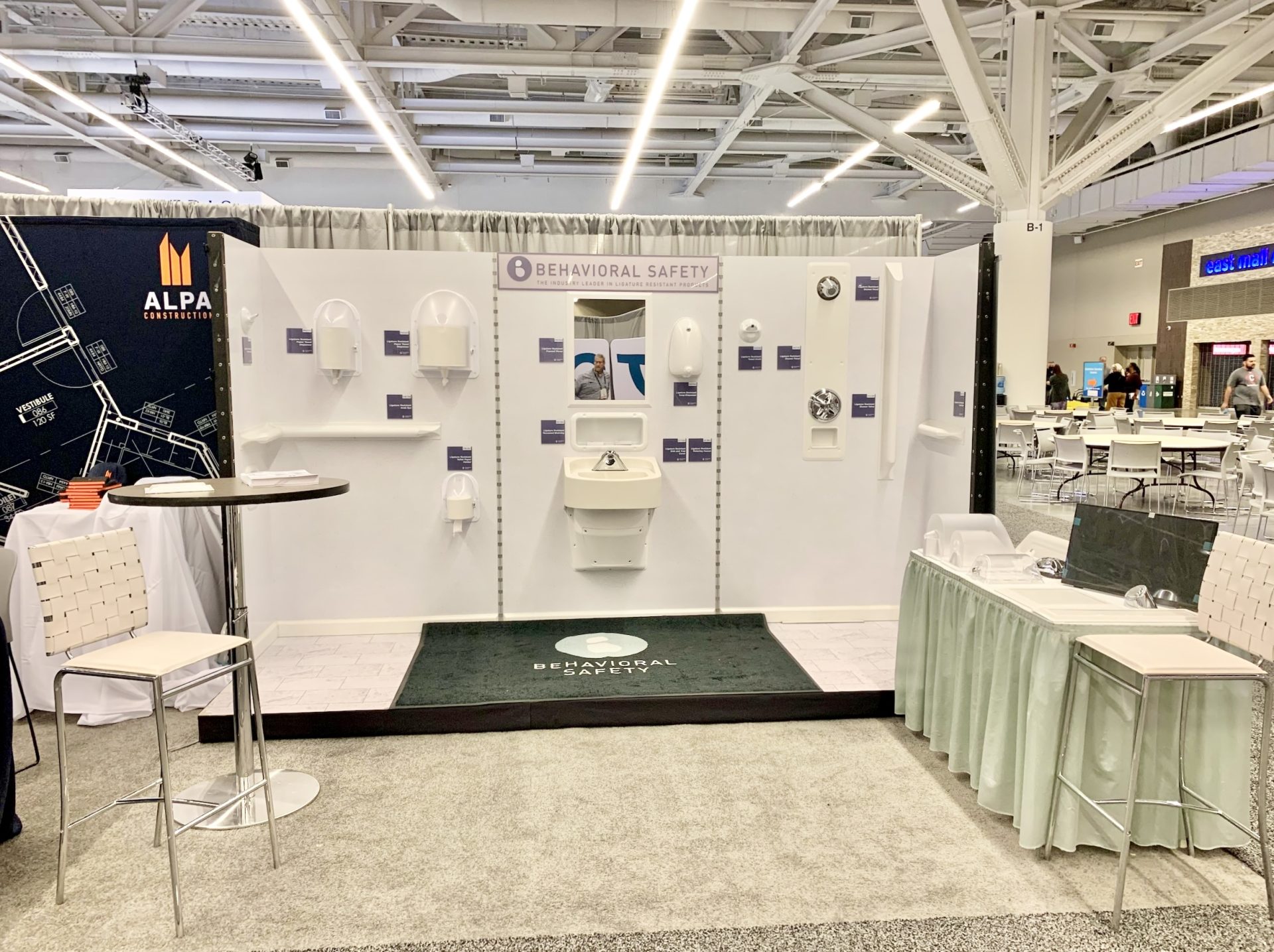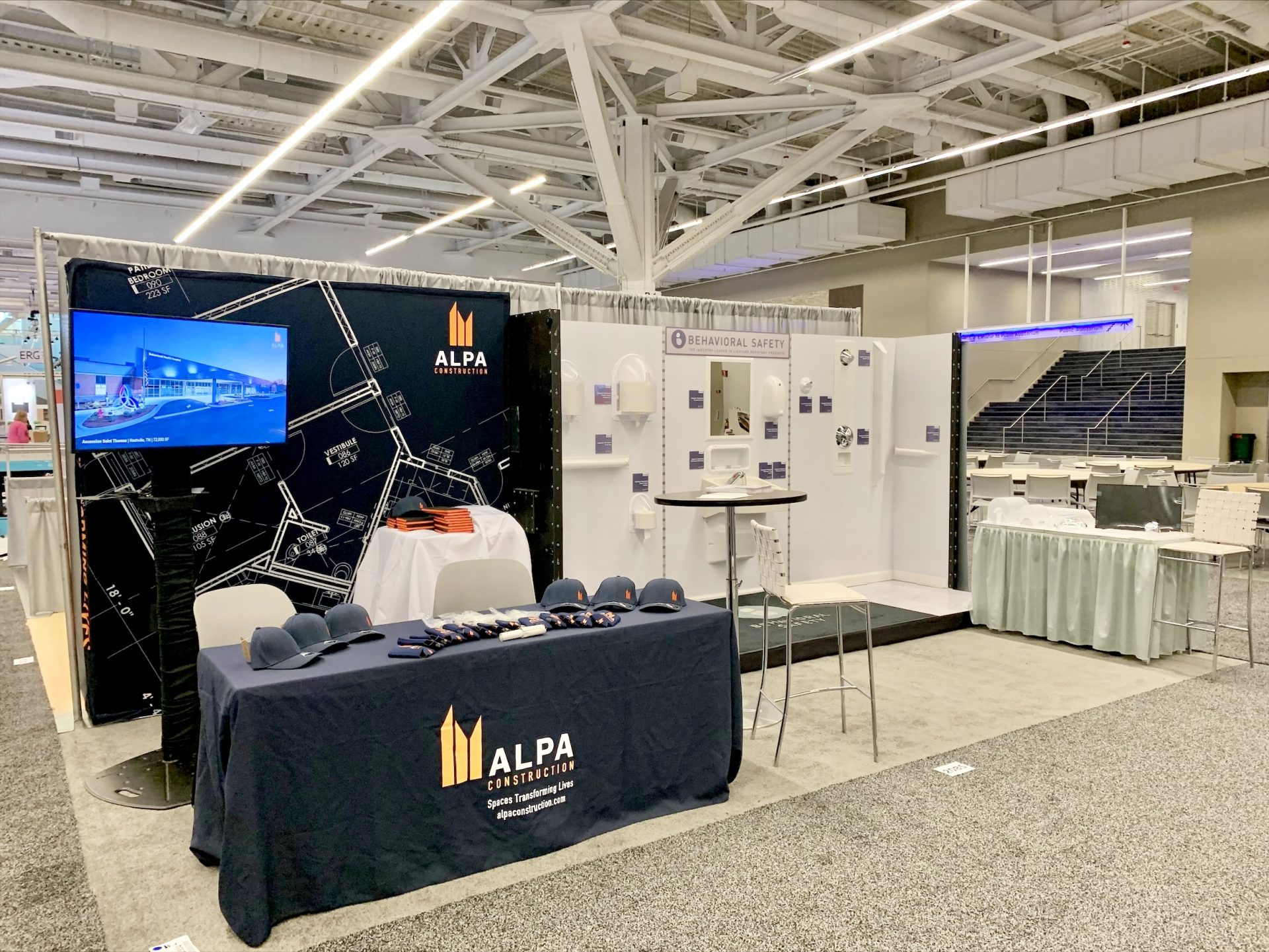 Our team at the Behavioral Safety and ALPA Construction booth was able to exhibit our products that promote patient safety, ligature resistance, and suicide prevention. We also allowed visitors to visualize how it can be beautifully implemented in their healthcare or behavioral facility.
With speakers and sessions touching on the importance of patient safety in behavioral healthcare, it was great to show how our products at Behavioral Safety do just that. Not only is it important to keep patients safe, but creating a pleasing healthcare environment that promotes their wellbeing and dignity is crucial as well.
Did you meet us at the NABH Annual Meeting or the HCD Conference & Expo and want to learn more about Behavioral Safety Products? We would love to continue our many discussions on our mission and how we can serve you. Contact us today or visit our website to see our products and how we can keep your patients safe.
—
With over 45 years of experience in the behavioral healthcare industry, Behavioral Safety Products specializes in designing products for patient environments that promote suicide prevention. Our extensive line of ligature resistant products includes shower heads, shower controls, sinks, faucets, toilets, grab bars, paper towel dispensers, soap dispensers, mirrors, TV enclosures, HVAC enclosures, window shades, door hardware, furniture, and more. Our passion is to save patients' lives, while improving the quality of their environment by working with facilities, architects, and engineers to be front-runners in problem-solving.