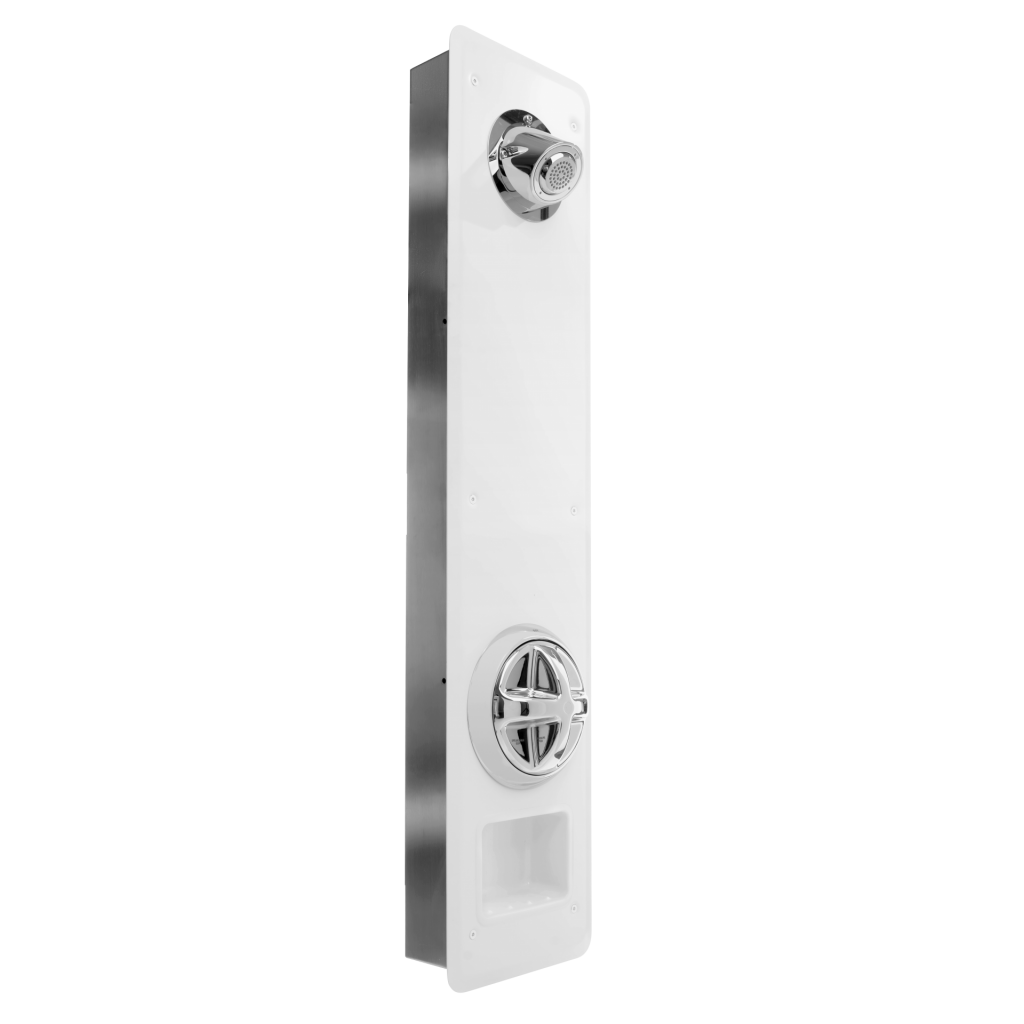 March 2, 2021
Behavioral Safety Products Announces Its New Ligature Resistant and ADA Compliant Shower Panel
Behavioral Safety Products Behavioral is proud to announce its new Ligature Resistant and ADA Compliant Shower Panel, the SV715. The SV715 is an upgraded version of the older SV710 with the new SH340 ligature resistant, pivoting shower head.
With BSP's new SV715 Shower Panel, shower valve maintenance is now easier than ever. By simply removing the front panel, immediate access is allowed to the shower valve's internal parts and plumbing. This all-in-one shower design comes with a ligature resistant shower head, valve, and integral soap dish in the panel's front, reducing install time and connection issues. This recess mounted shower panel also reduces ligature risk generally associated with standard shower systems. 
The back panel can be easily mounted within a wall, utilizing multiple-sided mounting holes. These mounting holes can accept fasteners appropriate for the structure behind the unit. The SV715 shower panel is designed to fit into a pre-existing 4″ cavity. All corners of the unit are welded and ground for secure mounting. The SV715 panel is powder-coated matte white with a chrome-plated shower head and valve.
For over 44 years, Behavioral Safety Products has specialized in producing exclusive ligature resistant building products. Behavioral Safety continues to innovate to meet the new challenges the industry faces. Behavioral Safety works individually with facilities, architects, and engineers to be front-runners by problem solving as new safety issues arise.It strives to design, develop, and manufacture products that are technically sound, aesthetically pleasing, and economically viable for behavioral healthcare safety needs based on the Joint Commission's guidelines. 
To learn more about Behavioral Safety's newest shower panel, click here. 
If you'd like to order the SV715 Ligature Resistant and ADA Compliant Shower Panel, please contact us.