Continuous Stainless Steel Concealed Hinge With Ligature Resistant Hospital Tip #DH460

Product Description
BSP has engineered the hospital tip of this continuous hinge to be ligature resistant. Normal hospital tips represent a high weight bearing ligature point. By completely closing the gap between the barrel tip and the hinge leaf, this obvious ligature point has been eliminated. The tip has also been smoothed and sloped for further ligature resistance, and all mounting screws are Pin Torx tamper resistant. This hinge is approved by OMH of New York State. Constructed of 14 gauge set in stainless steel, this hinge supports a door that weighs up to 600 lbs. and a maximum width of 48". Particularly useful for high traffic/ high abuse doors. It is offered in an 83.125 inch for seven foot doors, a 95 inch for eight foot doors, and a 188.750 inch for ten foot doors. This hinge is also offered with an optional edge guard.
To see how we can implement this product in your facility, contact our sales team today!
Ligature resistant hospital tip with radius edge
Completely closed gap between barrel tip and hinge leaf to eliminate ligature
Full concealed, heavy duty
For high traffic, high abuse doors
For 1-3/4" doors
1⁄8" door inset
48" door width maximum
600 lbs. door weight maximum
Heavy-duty 14 Gauge 304 Stainless Steel
Lengths: 78-3⁄4", 83-1⁄8", 85", 95" and 118-3⁄4"
Finishes: US32D Satin Stainless Steel or US32 
Bright Stainless Steel
No exposed fasteners when door is closed
Fasteners: 10-24 x 7⁄8" undercut, self-drilling, thread-forming tek machine screws, stainless steel and #10 x 1-1⁄4" undercut wood screws, stainless steel. All Pin Torx tamper resistant screws
UL & ULC fire listed
Fire Rating
- tested and certified by UL (U.S.A. and Canada) on 4'0" x 10'0" fire rated doors, based on the following:

20 minutes – wood doors
90 minutes – hollow metal and composite
3 hours – hollow metal doors

Approved by OMH of New York State
Technical Resources
Our Recent

Testimonials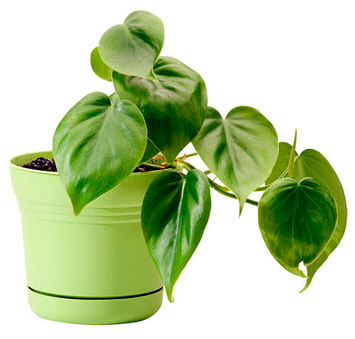 David Bean CHFM, FMP

Assistant Director Corporate Facilities, Behavioral Hospital Division

Behavioral Safety Products "BSP" is one of the preferred vendors for UHS ligature resistant products. I have worked with David DeLoache and his team over the past 13 years, utilizing many of their products within our facilities. They are continuously evaluating the challenging needs of the behavioral environment and creating new products to meet our hospital needs.

Amber Siegfried, LPC, CBIS

Assistant Director
Tulsa Center for Behavioral Health
Oklahoma Department of Mental Health and Substance Abuse Services

I am pleased to share with you and your team that we have had a highly positive experience with BSP. Your team has been very patient and responsive to our questions, our mistakes and our needs. Many of the products involved very specific details and the team at BSP went above and beyond to explain each specification and double check my work. We greatly appreciate all you have done for us and I'm sure will continue to do!

Jason Terranova

OPTIMUS ARCHITECTURE

I greatly appreciate the assistance the team at BSP has provided us throughout the course of design and into construction. You have been very patient with what may have seemed like never-ending questions. I find it invaluable to have vendors, such as BSP, who are patient, thorough, and take the time to understand our project needs. Vendors like you keep owners and architects happy and ultimately help make the project a success.

Chief Executive Officer

Banner Health

The team at Behavioral Safety Products has been a terrific partner in our efforts to update our older behavioral health inpatient units. Many of the units have dated spaces that have odd fixtures and required retrofitting to be installed. They have helped us on multiple projects and even worked with their distributor to speed up delivery time in order for us to meet internal deadlines. BSP has been a pleasure to work with and a great resource for our facilities team.