Behavioral Safety Products, LLC
Terms and Conditions of Sale
Effective: August 1, 2023
By submitting a purchase order (a "Order") for the purchase of products or services from Behavioral Safety Products, LLC ("BSP"), the purchaser ("Buyer") acknowledges and agrees to the following terms and conditions (the "Terms"):
1.  Terms. The following terms and conditions are deemed part of all quotations, acknowledgments, invoices, Orders and other contracts, agreements or documents, whether electronic or in writing, relating to the sale of Products by BSP to Buyer, unless otherwise specifically agreed to by BSP in writing.  These Terms, together with BSP's quotation, order acknowledgement and invoice to an Order accepted by BSP and any other agreement or contract executed by Buyer and BSP (collectively, the "Agreement"), constitute the entire contract between BSP and Buyer with respect to the Products covered by this Agreement, will supersede all previous communications, agreements or contracts, written or verbal between BSP and Buyer with respect to the Products, and no understanding, agreement, term, condition or trade custom at variance herewith will be binding on BSP. In the event of a conflict between or among the terms of documents relating to the Products, the following order of priority will govern, except where the specific terms of a document provide otherwise: (a) any applicable order acknowledgment and invoice; (b) these Terms, (c) the applicable quotation; and (d) the applicable Order. No waiver, amendment or modification of the terms and conditions hereof will be effective unless in writing and signed by an officer of BSP.
2. Quotations; Orders. All quotations by BSP are subject to change or withdrawal without prior notice to Buyer unless otherwise specifically stated in the quotation.
3. Shipments.  Unless otherwise specified on as Order and consented to in writing by BSP, all Products will be shipped FOB Origin, Prepaid & Add (Incoterms 2020).  If no shipping carrier is specified by Buyer on the Order, the order will be sent via a carrier selected by BSP.  Any order may be shipped in separate lots, each standing as a separate contract containing all the terms and conditions of this Agreement.  If BSP does not have a sufficient inventory to fill an order, it may partially fill and ship the order and ship the remainder of the order when it receives sufficient inventory to do so, and Buyer may not refuse to accept delivery of any lots or refuse payment therefor because of BSP's failure to ship or deliver any other lot or because of nonconformity with any other lot; provided, however, that Buyer will have the right to cancel any such delayed orders pursuant to Section 5 of these Terms.
4. Title; Risk of Loss.  Notwithstanding any term to the contrary contained herein, title to the Products shipped to Buyer will remain with BSP as security until full payment for such Products is made by the Buyer.  Buyer will indemnify BSP for all loss, liability, expenses, costs and damages relating to or arising from the Products prior to transfer of title to the Products pursuant to the terms hereof. Unless otherwise specified on the Order and consented to by BSP in writing, after the Order or lot has been received by the carrier, Buyer will bear all risk of loss or damage and will be responsible for insurance.
5. Cancellation.  At any time after an Order is received by BSP but prior to the date on which such Order is shipped, Buyer may cancel such order, in whole or in part, upon written notice to BSP, subject to Buyer's payment of the cancellation charges equal to any losses incurred as a result of BSP's purchase of materials from manufacturers that cannot subsequently be used within a reasonable period to fill any other Orders shipped to any other Buyers and that cannot be returned to the manufacturers without charge.  Buyer may not cancel any Order after the Order has been shipped.
6. Terms of Payment; Invoices; Taxes.  Unless otherwise agreed to by BSP in writing, all amounts chargeable to Buyer with respect to any Order are due and payable upon BSP's receipt of such Order and receipt of such amounts is a condition precedent to BSP's acceptance of such Order. To the extent BSP has extended credit terms to Buyer in writing (which extension of credit may be revoked by BSP at any time upon written notice to Buyer), invoices will be sent by BSP to Buyer at the shipping address shown on the corresponding Order, in the absence of any such address.  Separate invoices may be rendered for each shipment of an order or lot. All such invoices are due within thirty (30) days after the date of such invoice. Time of payment is of essence.  Any invoice not paid when due is subject to a late payment fee of one and one-half percent (1.5%) per month, or, if such rate exceeds that permitted by applicable law, then the highest lawful rate. Buyer also agrees to indemnify BSP for all collection costs on any delinquent accounts, including, without limitation, attorneys' fees and court costs. The inspection rights granted to Buyer hereunder will not affect or alter the payment terms or the timing of Buyer's payment obligations. Under no circumstances will Buyer have a right of set-off.  Buyer will pay all license fees, sales, use, service use, occupation, retailer's occupation, service occupation, personal property, and excise taxes and any other fees, assessments or taxes that may be assessed or levied by any national, state or local government and any departments and subdivisions thereof, against any of the Products ordered by Buyer.
7. Inspection and Acceptance of Goods.  Buyer will examine Products promptly upon receipt of delivery from the carrier. Buyer will advise the carrier of any damages or shortages prior to acceptance of Products and, except for any latent defects, will advise BSP of any claims with respect to shortages, damages or discrepancies within two (2) business days after receipt thereof.  If Buyer does not so notify the carrier and BSP of any nonconforming or damaged Products during this period, the Products will be deemed accepted and it is expressly agreed that Buyer will have waived all claims based on any defects that were or would have been discovered on reasonable inspection during this period.  Buyer will afford BSP a reasonable opportunity to inspect such nonconforming or damaged Products and to cure any nonconformity. BUYER's FULL OR PARTIAL PAYMENT OR ACCEPTANCE OF DELIVERY OF PRODUCTS WITHOUT NOTIFYING THE CARRIER AND BSP OF ANY DAMAGES OR SHORTAGES IN ACCORDANCE WITH THIS SECTION 7 SHALL CONSTITUTE ACCEPTANCE OF SUCH PRODUCTS.
8. Delivery. BSP's delivery or shipping dates are approximate only and merely represent BSP's best estimate of time required to make delivery or shipment. Shipment dates are contingent on prompt receipt by BSP of all necessary shipping information.  BSP will not be held responsible for failure to meet estimated shipping dates, and in no event will BSP be liable for any loss, cost, damage or expense whatsoever incurred by Buyer or its customers that may result therefrom.
9. Trademarks.  Buyer will n ot alter, obliterate, remove or cause to be removed from any of the Products sold or shipped to Buyer any of BSP's identification, trademarks, trade names, service marks, insignias or symbols placed on such Products or on its package.
10. Return Policy.  A Return Product Authorization ("RMA") is required prior to returning Products for any reason.  Non-warranty returns of unused and resalable Products for credit will be subject to our return policies in effect at the time, including applicable restocking charges and other conditions of return. Products authorized for return remain Buyer's property until received at BSP's facility. Custom orders may not be returned. Products returned under warranty must be properly packed and shipped to locations BSP specifies.  All shipping containers must be clearly marked per BSP's instruction.  Buyer will be responsible for all costs and expenses associated with any returns of Products (other than products returned at BSP's request pursuant to Section11, below) and will bear the risk of loss or damage of all returned Products, unless BSP agrees otherwise in writing.
11. Limited Warranty. BSP warrants to the original purchaser only, upon adequate proof of purchase, that Products manufactured by BSP will be free from material defects in materials and workmanship for a period of one (1) year from the date of purchase (the "Warranty Period") if used under normal operating conditions and in accordance with instructions shown in BSP's literature.  BSP's sole and exclusive liability and Buyer's sole and exclusive remedy under this limited warranty will be, at BSP's option, to repair or replace any such defective product. To submit a claim under this limited warranty, contact BSP promptly after discovery of the same, but in any case within the Warranty Period.  BSP may request the return of an allegedly defective Product for inspection and issue a RMA for such return.  Buyer must ship the allegedly defected Product to us within sixty (60) days of any such request.  Buyer's failure to return such Products within this sixty (60) day period will void the warranty set forth in this paragraph, and BSP not have any further liability with respect to such Product.  The remedies of repair and replacement are available only if BSP's examination of such Product discloses to our satisfaction that such defects actually exist and were not caused by misuse, neglect, improper installation or testing, attempts to repair, or any other cause beyond the range of normal usage, or by accident, fire or other hazard. Repair or replacement of a product does not extend the warranty period beyond the initial 1-year warranty period.  With respect to any Product manufactured by a third party and distributed by BSP, BSP will provide a copy of the applicable manufacturer's warranties with respect to such Product upon Buyer's request, but BSP does not make, and hereby disclaims, any and all warranties with respect to such Products.
12. No Other Warranties.  EXCEPT FOR THE LIMITED WARRANTY SET FORTH IN SECTION 11, ABOVE, BSP DOES NOT MAKE, AND HEREBY DISCLAIMS, ANY WARRANTIES OF ITS OWN, EITHER EXPRESS, IMPLIED OR STATUTORY, WITH RESPECT TO THE PRODUCTS, INCLUDING, WITHOUT LIMITATION, ANY WARRANTY OF MERCHANTABILITY, FITNESS FOR A PARTICULAR PURPOSE, TITLE, NONINFRINGMENT, OR ANY WARRANTY ARISING FROM ANY CUSTOM OR COURSE OF DEALING.  ANY MODELS OR SAMPLES OF THE PRODUCTS THAT MAY HAVE BEEN SOLD OR SHOWN TO BUYER WERE USED MERELY TO ILLUSTRATE THE GENERAL TYPE AND QUALITY OF THE PRODUCTS, AND BSP DOES NOT REPRESENT OR WARRANT THAT THE PRODUCTS WOULD CONFORM TO SUCH MODEL OR SAMPLE.  CONFORMITY OF THE PRODUCTS TO ANY MODEL IS NOT PART OF THE BASIS OF THE BARGAIN BETWEEN BSP AND BUYER.
WITHOUT LIMITING THE GENERALITY OF THE FOREGOING, BSP DOES NOT MAKE ANY WARRANTY THAT ITS PRODUCTS PREVENT DEATH OR INJURY, AND TO THE MAXIMUM EXTENT PERMITTED BY APPLICABLE LAW, BUYER AGREES TO INDEMNIFY AND HOLD BSP HARMLESS FOR ALL CLAIMS, LOSS, LIABILITY, EXPENSES, COSTS AND DAMAGES RELATING TO OR ARISING FROM BUYER'S USE, SALE OR DISTRIBUTION OF THE PRODUCTS.
13. Limitation of Liability.  IN NO EVENT SHALL BSP, ITS AFFILIATES, OFFICERS, AGENTS OR EMPLOYEES BE LIABLE FOR ANY INCIDENTAL, INDIRECT, SPECIAL OR CONSEQUENTIAL DAMAGES IN CONNECTION WITH OR ARISING FROM THIS AGREEMENT OR THE PRODUCTS PROVIDED HEREUNDER, INCLUDING (WITHOUT LIMITATION) LOSS OF PROFITS OR REVENUES, INTERRUPTION OF BUSINESS, LOSS OF USE OF THE PRODUCTS OR ANY OTHER PROPERTY, DAMAGE TO ASSOCIATED PROPERTY, COST OF SUBSTITUTE PARTS, OR CLAIMS OF BUYER'S CUSTOMERS FOR SUCH DAMAGES.  BSP WILL NOT BE LIABLE TO BUYER FOR ANY LOSS, DAMAGE, OR INJURY TO PERSONS OR PROPERTY RESULTING FROM THE HANDLING, STORAGE, TRANSPORTATION, RESALE, OR USE OF ITS PRODUCTS, INCLUDING (WITHOUT LIMITATION) ANY OBLIGATIONS OR LIABILITY ARISING OUT OF BSP'S NEGLIGENCE OR FAULT.  IN NO EVENT WILL BSP'S LIABILITY UNDER THIS AGREEMENT OR IN CONNECTION WITH THE SALE OF PRODUCTS BY BSP, WHETHER SUCH LIABILITY ARISES IN CONTRACT, TORT (INCLUDING NEGLIGENCE) OR OTHERWISE, EXCEED THE PURCHASE PRICE OF THE SPECIFIC BSP AS TO WHICH THE CLAIM IS MADE.
14. Technical Data; Product Use. All physical properties, statements and recommendations are either based on the tests or experience that BSP believes to be reliable, but they are not guaranteed.  Buyer is solely responsible for determining whether any Product is fit for a particular purpose and suitable for Buyer's method of application.  BSP is not responsible for the results or consequences of use, misuse or application of its Products by anyone.
15.  Ownership of Intellectual Property. All drawings, know-how, designs, specifications, inventions, devices, developments, processes, copyrights and other information or intellectual property disclosed or otherwise provided to Buyer by BSP and all rights therein (collectively, "Intellectual Property") will remain BSP's property and its licensors or manufacturers and will be kept confidential by Buyer in accordance with this Agreement.  Buyer will have no claim to, nor ownership interest in, any Intellectual Property, and such information, in whatever form and any copies thereof, shall be promptly returned to BSP upon its request.  Buyer acknowledges that no license or rights of any sort is granted to Buyer under these Terms in respect of any Intellectual Property.
16. Export Compliance.  Buyer shall be solely responsible for any export of the Products outside of the United States of America and shall, at its own expense, maintain all certifications, credentials, licenses, and permits necessary to conduct its business relating to the purchase, use, resale or export of the Products and will comply with all applicable laws, rules and regulations with respect thereto. BSP will, on Buyer's request, provide Buyer with such information as is in BSP's possession and is reasonably requested by Buyer to facilitate Buyer's export of the Products outside the United States in accordance with the terms of this Section 16.
17. Governing Law; Disputes. The laws of the State of Georgia, without regard to its conflicts of law principles or the United Nations Convention on the International Sales of Goods, will apply to all matters relating to the purchase of Products by Buyer from BSP. Buyer hereby submits to the exclusive personal jurisdiction and venue of the Superior Court of Gwinnett County, Georgia or the United States District Court for the Northern District of Georgia with respect to such purchases and agree to waive any defenses to venue and jurisdiction including forum non conveniens.  Notwithstanding the foregoing, BSP will have the right, and in addition to all other remedies available to it at law, in equity or under this Agreement, to affirmative or negative injunctive relief from a court of competent jurisdiction in the event Buyer violates or threatens to violate the terms of Section 15.  Buyer acknowledges that a violation of Section 15 would cause irreparable harm and that all other remedies are inadequate.  Notwithstanding any contrary statute of limitations, any cause of action for any alleged breach of these terms and conditions by Buyer shall be barred unless commenced by us within one (1) year from the accrual of such cause or action.
18. Modifications. BSP may modify these Terms in its sole discretion at any time without advising Buyer in advance.  BSP will post the latest version on its website and they will be effective as soon as they are posted.  By placing a Order with us after such modifications have been posted, Buyer accepts and agrees to be bound by such modified Terms.
19. Miscellaneous. In addition to any excuse provided by applicable law, BSP shall be excused from liability for non-performance or delay in performance arising from any event beyond BSP's reasonable control, whether or not foreseeable by Buyer or BSP.  In the event of the occurrence of any of the foregoing, the time for performance shall be extended for such time as may be reasonably necessary to enable BSP to perform.  BSP may, during any period of shortage due to any of the above circumstances, its available supply of Products in such manner as BSP, in its judgment, deem fair and equitable.   If any part of this Agreement is held invalid or unenforceable, that portion shall be construed in a manner consistent with applicable law to reflect, as nearly as possible, the original intentions of the parties and the remaining portions shall remain in full force and effect. All remedies of BSP hereunder are cumulative and may, to the extent permitted by law, be exercised concurrently or separately, and the exercise of any one remedy shall not be deemed to be an election of such remedy or to preclude the exercise of any other remedy.  Any failure by BSP to enforce or exercise any provision of this Agreement or our related rights shall not constitute a waiver of that right or provision. No assignment of any rights or interest or delegation of any obligation or duty of you under this Agreement may be made without our prior written consent.  Any attempted assignment or delegation will be wholly void and totally ineffective for all purposes.
Our Recent

Testimonials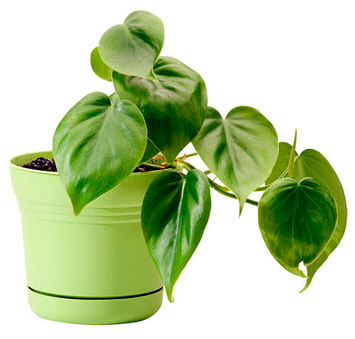 David Bean CHFM, FMP

Assistant Director Corporate Facilities, Behavioral Hospital Division

Behavioral Safety Products "BSP" is one of the preferred vendors for UHS ligature resistant products. I have worked with David DeLoache and his team over the past 13 years, utilizing many of their products within our facilities. They are continuously evaluating the challenging needs of the behavioral environment and creating new products to meet our hospital needs.

Amber Siegfried, LPC, CBIS

Assistant Director
Tulsa Center for Behavioral Health
Oklahoma Department of Mental Health and Substance Abuse Services

I am pleased to share with you and your team that we have had a highly positive experience with BSP. Your team has been very patient and responsive to our questions, our mistakes and our needs. Many of the products involved very specific details and the team at BSP went above and beyond to explain each specification and double check my work. We greatly appreciate all you have done for us and I'm sure will continue to do!

Jason Terranova

OPTIMUS ARCHITECTURE

I greatly appreciate the assistance the team at BSP has provided us throughout the course of design and into construction. You have been very patient with what may have seemed like never-ending questions. I find it invaluable to have vendors, such as BSP, who are patient, thorough, and take the time to understand our project needs. Vendors like you keep owners and architects happy and ultimately help make the project a success.

Chief Executive Officer

Banner Health

The team at Behavioral Safety Products has been a terrific partner in our efforts to update our older behavioral health inpatient units. Many of the units have dated spaces that have odd fixtures and required retrofitting to be installed. They have helped us on multiple projects and even worked with their distributor to speed up delivery time in order for us to meet internal deadlines. BSP has been a pleasure to work with and a great resource for our facilities team.