Ligature Resistant Full Surface Geared Hinge #DH400
Product Description
Material
Extruded 6063 T6 aluminum alloy with self lubricating polyester thrust bearings.
Lengths
83", 85", 95" and 120" lengths standard for nominal door heights.
Load/Frequency Ratings
For 1-3/8" – 1-3/4" doors standard; long barrel nuts available for 2" – 2-1/4" doors. 48" max. door width in 16 gauge hollow metal (min.) or 1/8" aluminum (min.).
Heavy Duty
Tested per BHMA standards. Up to 200 lb. doors (high-frequency) and up to 400 lb. doors (medium-frequency) without frame or door reinforcement; up to 600 lb. doors (low-frequency) with the use of Rivnuts in the frame and door.
Includes
TIPIT and Torx security screws.
Finishes
All hinges are available in clear anodized aluminum.
Closers
Conventional overhead surface, concealed sliding arm overhead or floor closers may be used with hinges. Pivot-type floor closers (with a fixed, conflicting center pivot) must be replaced.
BHMA Certification
The Ligature Resistant Full Surface Geared Hinge conforms to BHMA Standard ANSI/BHMA A156.26-2006 Grade 1.
Hinge Performance
The Ligature Resistant Full Surface Geared Hinge has been tested in accordance with ANSI 250.4- 1994 test procedure and acceptance criteria for physical endurance for steel doors and hardware and has surpassed 25,000,000 cycles during testing by an independent laboratory. On a door cycling 400,000 times per year, a hinge will be performing for over 62 years.
Ligature Resistant Full Surface Geared Hinges are built to handle abuse from high-traffic applications. They are applied to the surface on the edge of the frame and door. No machining or reinforcement is required.
On conventional hinges, opening and "kick- back" energy concentrate on a few inches of fastened reinforcing plate — with the top hinge handling 100% of the force. Pinless hinges bond the door and frame into an integrated, sag-free unit. "Kick-back" energy dissipates along the entire length of the door and frame. (Compare this to a conventional hinge's 4-1/2" to 5" at the top of the door and frame).
The revolutionary Ligature Resistant Full Surface Geared Hinge puts an end to costly and irritating hinge failure problems, the most common cause of entrance failure.
Ligature Resistant Full Surface Geared Hinges eliminate the gap between the door and frame, providing a weatherproof, rust-proof, tamper- proof barrier. When the door is closed, there are no accessible screws, bolts or pins.
Ligature Resistant Full Surface Geared Hinges are listed and tested by Underwriters Laboratories to meet the Positive and Negative pressure requirements of UL10B and UL10C, and are in accordance with UBC 7.2 (1997). Ligature Resistant Full Surface Geared Hinges are for use on swinging single fire doors (max. door opening of 4'x10') or pairs of fire doors (max. door opening of 8'x10'), including double egress, installed in masonry or drywall. Ligature Resistant Full Surface Geared Hinges are rated for up to 1-1/2 hours for wood composite and wood core type fire doors.
Advantages
Lifetime Lubrication: Eliminates the need for periodic maintenance. Quiet performance. Fight gear cap wear.
Anodized After Machining: Delivers superior wear, durability and life. Inhibits corrosion.
Meet LEED Requirements: Made from recycled aluminum. Reduces environmental impact and qualifies for LEED points.
Fire Rating
90 minute UL certification when used in a like rated opening and with a like rated door, the hinge can be modified for a 3 hour rating if needed.
To see how we can implement this product in your facility, contact our sales team today!
Technical Resources
Our Recent

Testimonials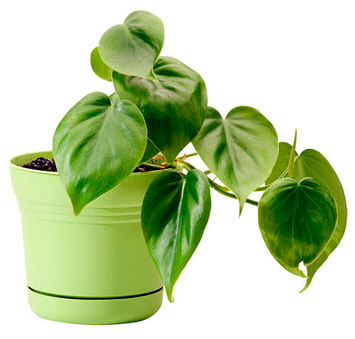 David Bean CHFM, FMP

Assistant Director Corporate Facilities, Behavioral Hospital Division

Behavioral Safety Products "BSP" is one of the preferred vendors for UHS ligature resistant products. I have worked with David DeLoache and his team over the past 13 years, utilizing many of their products within our facilities. They are continuously evaluating the challenging needs of the behavioral environment and creating new products to meet our hospital needs.

Amber Siegfried, LPC, CBIS

Assistant Director
Tulsa Center for Behavioral Health
Oklahoma Department of Mental Health and Substance Abuse Services

I am pleased to share with you and your team that we have had a highly positive experience with BSP. Your team has been very patient and responsive to our questions, our mistakes and our needs. Many of the products involved very specific details and the team at BSP went above and beyond to explain each specification and double check my work. We greatly appreciate all you have done for us and I'm sure will continue to do!

Jason Terranova

OPTIMUS ARCHITECTURE

I greatly appreciate the assistance the team at BSP has provided us throughout the course of design and into construction. You have been very patient with what may have seemed like never-ending questions. I find it invaluable to have vendors, such as BSP, who are patient, thorough, and take the time to understand our project needs. Vendors like you keep owners and architects happy and ultimately help make the project a success.

Chief Executive Officer

Banner Health

The team at Behavioral Safety Products has been a terrific partner in our efforts to update our older behavioral health inpatient units. Many of the units have dated spaces that have odd fixtures and required retrofitting to be installed. They have helped us on multiple projects and even worked with their distributor to speed up delivery time in order for us to meet internal deadlines. BSP has been a pleasure to work with and a great resource for our facilities team.