LIGATURE RESISTANT PAPER TOWEL DISPENSER #PH240
Product Description
View additional product videos here
PATENT PENDING
Our ligature resistant paper towel dispenser is a patent pending designed and includes unique features that make it ideal for patient bathrooms or public areas in behavioral settings, that necessitate ligature resistant products. Providing behavioral patients with the modern contained, large center pull roll design of the PH 240 Ligature Resistant Paper Towel Dispenser helps to ensure that your facility is fully stocked, remains clean and will help reduce the frequency of refills.
The "old shelf style" recessed paper towel holders can create an unsanitary environment whereby the patient has to remove and replace the entire stack/roll of paper towels upon each use. These "shelf units" with easy access to the entire towel supply also present a much greater risk of a patient using the paper towels to stop up the toilet or litter the bathroom. These units also require more frequent refill intervals due to wasted towels.
The PH240 is designed to offer a better solution for managing paper towel usage to behavioral facilities and give patients a safe and sanitary experience in towel use. Therefore, we designed the PH240 Ligature Resistant Paper Towel Dispenser with a sloped face to prevent ligature points and included a viewing window to the interior for staff inspection of the towel roll. To save space on the face of the wall and reduce the towel dispenser footprint, we recessed a portion of the PH240 into the wall chase. When installed the outer flange fits snugly against the wall and when mounted with pick-free caulk also discourages ligature. The conical outlet of the dispenser allows patients to cleanly tear paper towels off at precut intervals along the roll to minimize waste and is sized to help prevent contraband from being pushed inside the opening.The dispenser accepts center pull paper towel rolls with up to 600 sheet capacity.
Constructed of 1/8" polycarbonate for abuse resistance, the unit locks with a barrel lock and circular key for tamper resistance, and ease of maintenance. The dispenser includes mounting hardware and can be retrofitted to existing rooms or installed in new facilities. Behavioral Safety Products fixtures are thoughtfully designed and engineered in accordance with the highest quality materials and performance standards for the behavioral industry.
SPECIFICATIONS
Easily Installs in 15 Minutes
Designed to fit between standard stud widths
Patent pending ligature resistant design.
Viewing window to the interior for staff inspection of the towel roll.
Accepts center pull paper towel rolls with up to 600 sheet capacity for less frequent refill intervals.
Constructed of 1/8" shatterproof polycarbonate for strength.
Locks with a barrel lock and circular key for tamper resistance and ease of maintenance.
Meets ADA standards when installed per manufacturer's instructions.
Fits between standard stud spacing in existing buildings.
Comes with mounting hardware to attach it to the wall in either new or existing buildings.
Technical Resources
Our Recent

Testimonials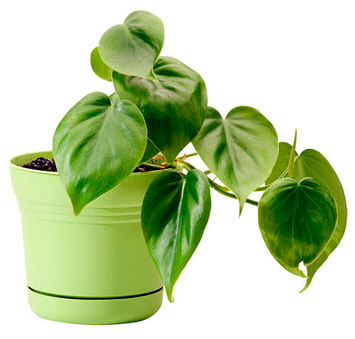 David Bean CHFM, FMP

Regional Corporate Manager of Facilities UHS

Behavioral Safety Products "BSP" is one of the preferred vendors for UHS ligature resistant products. I have worked with David DeLoache and his team over the past 9 years, utilizing many of their products within our facilities. They are continuously evaluating the challenging needs of the behavioral environment and creating new products to meet our hospital needs.

Amber Siegfried, LPC, CBIS

Assistant Director
Tulsa Center for Behavioral Health
Oklahoma Department of Mental Health and Substance Abuse Services

I am pleased to share with you and your team that we have had a highly positive experience with BSP. Your team has been very patient and responsive to our questions, our mistakes and our needs. Many of the products involved very specific details and the team at BSP went above and beyond to explain each specification and double check my work. We greatly appreciate all you have done for us and I'm sure will continue to do!

Jason Terranova

OPTIMUS ARCHITECTURE

I greatly appreciate the assistance the team at BSP has provided us throughout the course of design and into construction. You have been very patient with what may have seemed like never-ending questions. I find it invaluable to have vendors, such as BSP, who are patient, thorough, and take the time to understand our project needs. Vendors like you keep owners and architects happy and ultimately help make the project a success.

Chief Executive Officer

Banner Health

The team at Behavioral Safety Products has been a terrific partner in our efforts to update our older behavioral health inpatient units. Many of the units have dated spaces that have odd fixtures and required retrofitting to be installed. They have helped us on multiple projects and even worked with their distributor to speed up delivery time in order for us to meet internal deadlines. BSP has been a pleasure to work with and a great resource for our facilities team.