Ligature Resistant Sensor Faucet #SF400
SF400
Ligature Resistant Sensor Faucet

Behavioral Safety's new, patented SF400 Sensor Faucet is the next generation in ligature resistant faucets!



UPDATED Technology
FROM THE PREVIOUS SF390 MODEL
| | |
| --- | --- |
| The new SF400 boasts completely updated technology with an improved sensor and solenoid. The SF400 faucet can be used in retrofit applications and new construction projects. | |
RETROFIT +
NEW CONSTRUCTION
LIGATURE RESISTANT
CONSTRUCTION
The new SF400 features the same sloped and rounded profile as the previous SF390, keeping the design ligature resistant and a programmable run time (maximum 60 seconds) for vandal protection.

Sleek sloped rounded
profile

SIXTY SECOND
RUNTIME MAXIMUM
The touch-less activation is ADA Compliant and aids with infections control. The faucet also comes with standard in-line filters.

TOUCHLESS ACTIVATION
INFECTION CONTROL
all metal chrome
construction
| | |
| --- | --- |
| All-metal housing designed for maximum strength and protection from abuse with a polished chrome finish. | |
The SF400 is certified by IAPMO to meet UPC and ASME codes, along with AB 1953 California and National low-lead requirements.

IAMPMO CERTIFIED
MEETS UPC + ASME CODES

MEETS LOW-LEAD
REQUIREMENTS
Product Description
View additional product videos here
Our patented Sensor Faucet has now been improved with the introduction of the #SF400 model! The SF400 features an improved sensor module design with updated operating mechanisms including the electronic module, solenoid, and power pack and comes with standard in-line filters. The model has the same sloped and rounded profile as the previous #SF390 model, keeping the design ligature resistant. The touchless activation is ADA compliant and helps with infection control. The faucet is easily installed in new construction and retrofit applications. Battery power is standard, and an AC adapter is optionally available. The all metal exterior has a chrome-plated finish which is optimal for vandal resistance and aesthetic appearance.
To see how we can implement this product in your facility, contact our sales team today!
Specifications
Fits both a standard 4" centerset and an 8" center set with our optional
conversion kit assembly
Updated operating mechanisms (Electronic module, Solenoid and Power Pack which are readily serviceable from under the counter), standard in-line Filters, and Sensor Module design
Available in either battery (six 1.5v AA batteries) or AC power
Programmed vandal protection maximum run time of 60 seconds
Includes a 1.2 GPM (4.5 L/min) hygienic laminar flow outlet
Includes an under counter mechanical mixer
Mixer includes check valves for cross flow protection
Inlet Supply: 3/8" compression with male threads for already mixed Cold and Hot Water
Can be optionally fitted with an ASME 1070 thermostatic valve
This faucet has an operating range of 20-80psi
Pre-assembled for simple installation
All metal housing designed for maximum strength and protection from abuse with a polished chrome finish
Certifications
ADA compliant
This product is certified by IAPMO to meet UPC · ASME A112.18.1/CSA B125· NSF 372 · AB 1953 California and National low-lead requirements
Gold Seal of Approval – NYS Office of Mental Health Patient Safety Standards, Materials and Systems Guidelines
Patented
Technical Resources
Our Recent

Testimonials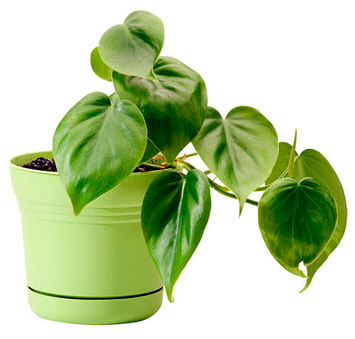 David Bean CHFM, FMP

Assistant Director Corporate Facilities, Behavioral Hospital Division

Behavioral Safety Products "BSP" is one of the preferred vendors for UHS ligature resistant products. I have worked with David DeLoache and his team over the past 13 years, utilizing many of their products within our facilities. They are continuously evaluating the challenging needs of the behavioral environment and creating new products to meet our hospital needs.

Amber Siegfried, LPC, CBIS

Assistant Director
Tulsa Center for Behavioral Health
Oklahoma Department of Mental Health and Substance Abuse Services

I am pleased to share with you and your team that we have had a highly positive experience with BSP. Your team has been very patient and responsive to our questions, our mistakes and our needs. Many of the products involved very specific details and the team at BSP went above and beyond to explain each specification and double check my work. We greatly appreciate all you have done for us and I'm sure will continue to do!

Jason Terranova

OPTIMUS ARCHITECTURE

I greatly appreciate the assistance the team at BSP has provided us throughout the course of design and into construction. You have been very patient with what may have seemed like never-ending questions. I find it invaluable to have vendors, such as BSP, who are patient, thorough, and take the time to understand our project needs. Vendors like you keep owners and architects happy and ultimately help make the project a success.

Chief Executive Officer

Banner Health

The team at Behavioral Safety Products has been a terrific partner in our efforts to update our older behavioral health inpatient units. Many of the units have dated spaces that have odd fixtures and required retrofitting to be installed. They have helped us on multiple projects and even worked with their distributor to speed up delivery time in order for us to meet internal deadlines. BSP has been a pleasure to work with and a great resource for our facilities team.